Reactive 'He' Dyes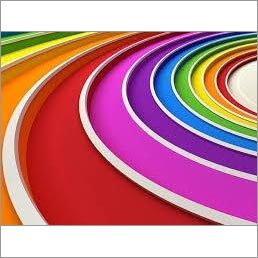 Reactive 'He' Dyes
Price And Quantity
Kilograms/Kilograms

350 INR
Product Description
In a short span of time, we have come forward as a leading trader and supplier of a wide stock of Reactive 'He' Dyes. Primarily used for tinting textiles, the dyes contains a reactive group that, when applied to a fibre in a weakly alkaline dyebath, form a chemical bond with the fibre. Besides, these dyes can also be used to dye wool and nylon, in the latter these are applied under weakly acidic conditions. This remarkable stock of Reactive 'He' Dyes is offered in tamper proof packaging.
Features:
Balanced composition
Longer shelf life
Safe to use

Minimum Order Quantity: 500 Kgs.
Reactive 'HE' Dyes
FASTNESS PROPERTIES
Light
Washing
Perspiration
Hypochlorite
Dischargeability
Reactive Yellow HE6G
Reactive Yellow - 135
4-5
4
4
1
G
Reactive Yellow HE4R
Reactive Yellow - 81
5-6
5
4-5
1-2
G
Reactive Yellow HE4R
Reactive Yellow - 84
5-6
5
4-5
2-3
P
Reactive G. Yellow HE4R
Reactive Yellow - 81-A
5
5
4-5
3-4
P
Reactive Orange HER
Reactive Orange - 84
3-4
4
4
4-5
P
Reactive Orange HE2R
Reactive Orange - 84-A
3-4
4
4
4-5
P
Reactive Red HE3B
Reactive Red - 120
5
5
4-5
1
P
Reactive Red HE5B

4-5
5
5
3
P
Reactive Red HE7B
Reactive Red - 141
4-5
5
5
3
P
Reactive Red HE8B
Reactive Red - 152
4-5
5
5
3-4
P
Reactive Green HE 4B
Reactive Green - 19
4
4-5
4-5
1
F
Reactive Green HE 4BD
Reactive Green - 19A
4
5
4-5
1
F
Reactive Black HEBL

4
5
4
3
P
Reactive Navy Blue HER
Reactive Blue - 171
4
5
4
1-2
F
Reactive Navy Blue HE2R
Reactive Blue - 172
4
4-5
4
2
F
Reactive Blue HERD
Reactive Blue - 160
6
5
4
3
F
Reactive Navy Blue HEGN
Reactive Blue - 198
4-5
4-5
3-4
3
F